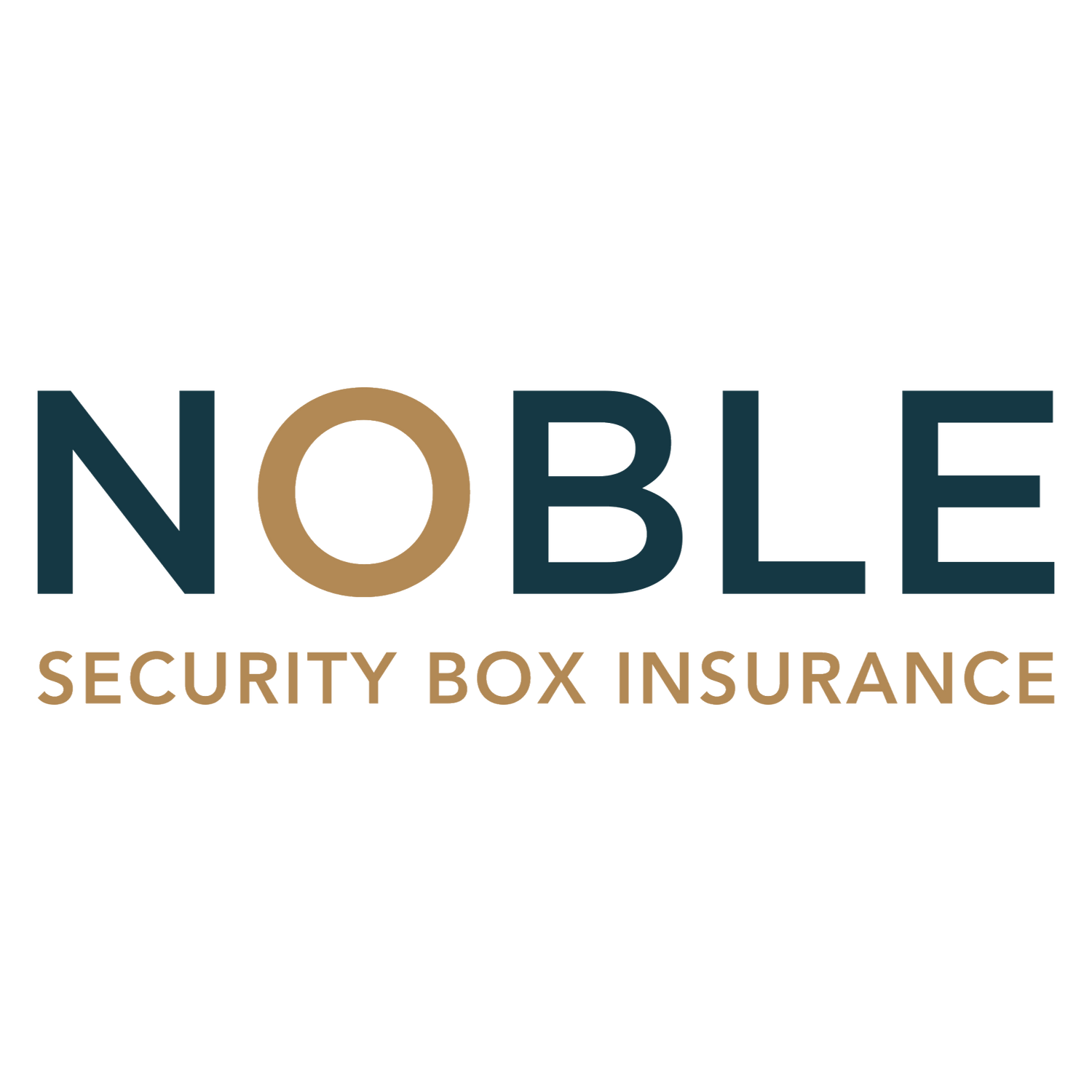 Our Insurance Partner
We work exclusively with our insurance partner NOBLE Security Box Insurance
You can get an accurate personal quotation on their website.
Visit NOBLE
Compamentory Insurance
At Cardiff Safe Deposit, we can assist our clients with obtaining comprehensive insurance to cover their valuables, with our partners NOBLE Security Box Insurance.
We provide complimentary insurance up to £10,000 to all first time box holders*
*New Customers Only, First Year Only
Please note that a client does not have to disclose the nature of the items stored in their box at the time of rental. However in the unlikely event of a claim, a client would be required to disclose the nature of the items to which the claim relates. We would recommend that you keep valuation certificates, invoices and/or photographs of the items stored in your box.
Complimentary Cover

Noble Security Box are one of the UK's leading providers of
insurance for the contents of safe deposit boxes. They offer an insurance policy that is issued in the name of the individual who rents the box, not the centre or bank that operates it. This means the policyholders can tailor their policy to their own individual needs and, if the worst should happen, make a claim direct without having to go through their safe deposit centre or bank. Noble Security Box insurers all have a minimum
financial security rating of 'A'. Online access means you can easily view or amend your policy. 

Their experienced team is available to talk through any
questions you may have. The office hours are 9am - 5pm Monday to Friday.  

What do they offer?

Noble Security Box want to make sure you and your valuables are covered correctly. Complimentary insurance has been provided for the first year to get you started. You can increase the insurance on your safe deposit box up to a total of £500,000 at any time. If you require more than £500,000 of cover the contents will need to be split between multiple boxes and there is no limit to the number of safe deposit boxes you can insure. Noble Security Box can also cover cash while it is being stored inside the safe deposit box up to £500,000. Keys and locks are covered up to £250 if you lose your keys. There is no excess for Key Cover, but you can only make one claim per policy year. The policy can also be extended to include 'Wear Cover'.

Wear Cover

Wear Cover is an extension to your policy which allows you to take your items outside the safety of your box and centre whilst giving you complete peace of mind that you will still be insured as described below. Wear Cover is a popular addition to the standard policy as it allows items such as jewellery to be covered during special occasions like weddings and religious festivals. Once you've upgraded to Wear Cover, you can take you items outside of the box for up to 30 days per policy year. If further days are required, please contact their office on 0121 423 1000 where one of their team will be happy to help. Wear Cover covers items whilst being worn/carried/stored in a locked safe, is only applicable in the UK and will only cover up to 30% of the sum insured inside the safe deposit box up to a maximum of £100,000.

Prices

The premiums shown in the table are annual premium for safe deposit box cover only and when no previous claims have been made. The annual premiums include IPT. 

Annual Premium

£10,000 - £34.80

£20,000 - £51.60

£30,000 - £68.40

£40,000 - £85.20

£50,000 - £102.00

£75,000 - £144.00

£100,000 - £186.00

£250,000 - £438.00

£500,000 - £858.00